Werewolf Form
Become a Werewolf and rip your enemies to shreds with your bare hands! Defense against ice, earth, light and darkness. Wolves in your command will have higher attack damage.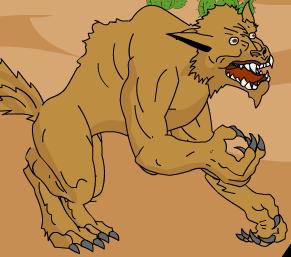 GENERAL
Level: 70
Element: Earth
Price: 150000
Sell: 112500
Hits: 3
DEFENSE
Melee: 20
Ranged: 20
Magic: 30
ELEMENTAL
Fire: 110%
Water: 105%
Wind: 105%
Ice: 90%
Earth: 85%
Energy: 105%
Light: 90%
Darkness: 90%
ATTACK
Rate: 100%
Hits: 3
Damage: [Base]-[Base+(Random*0.6)], x3
OTHER
Notes: Increase base damage of pets or guests by 3 if their name includes "wolf", "dog", "puppy", or "hound". While being worn your weapon and shield aren't shown.